This Fall I am presenting to you one fine woodland band and they are ready to make your cloudy days colorful & cheerful!
To celebrate the 2nd year of ditching the nine-to-five routine, and going full-on with being my own boss, I've decided to give you lot, my dear Marinush caretakers, a collection to remember – around 40 different pairs of earrings and around 20 necklaces!
Who's in the band, you might wonder? Before you book your ticket for this Autumn ceremony, let me take you to my work desk and introduce you to the band members for this season (please have in mind that all of the sneak-peek photos are work in progress, so even the tiniest members of the crew will have one final rehearsal before the gala event).
I broke no sweat deciding who will lead the pack. As the main color of fall is orange, it could be none other than the fiery foxes. But to mix it up a bit, expect to see them veer away from their chromatic standards.
The rest of the gang stays a bit deeper in the Marinush woods, dozens of raccoons and hedgehogs are sneaking around and peeking from under the rustling leaves and tumbling acorns.
Last, but not least, the "backup singers" of the band, gracious peacocks will show off their autumn palette and even allow you to keep a feather or two (or more, depending on how much I manage to "pluck" from them).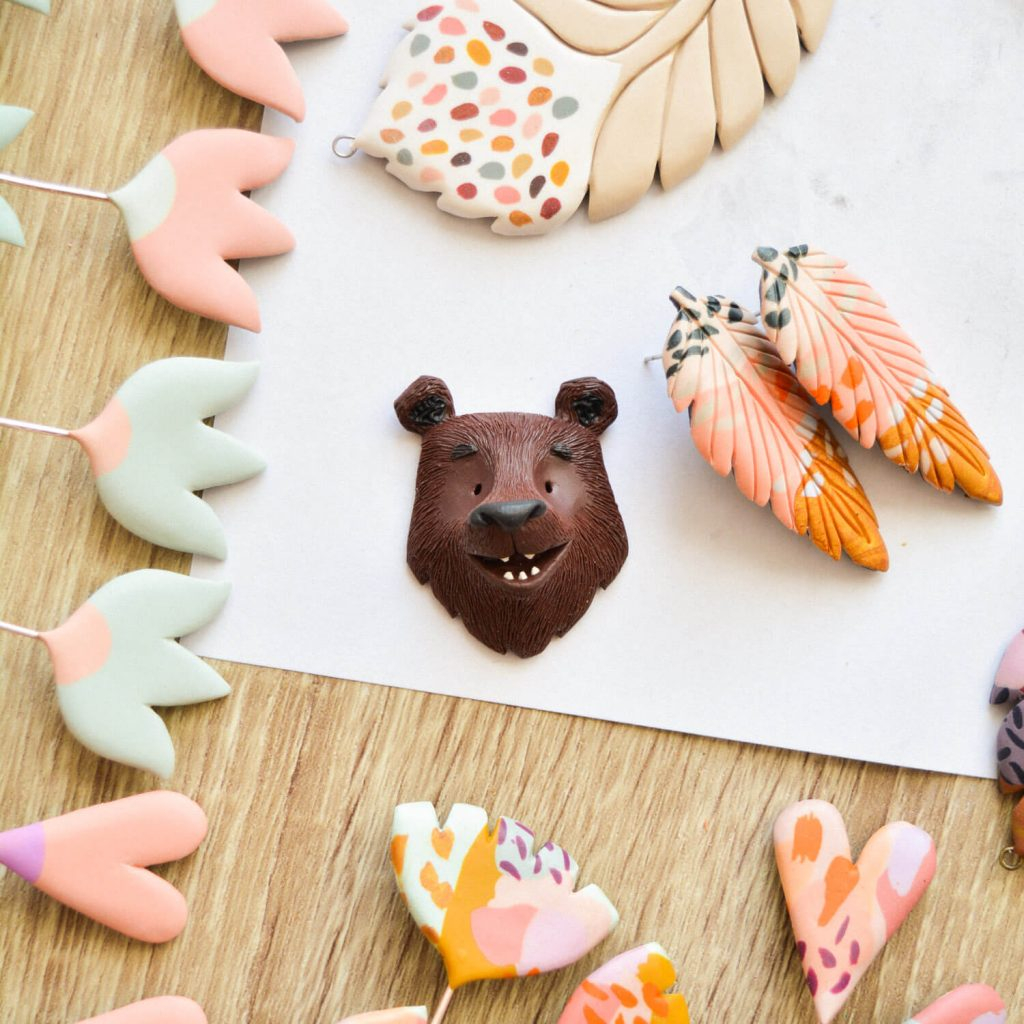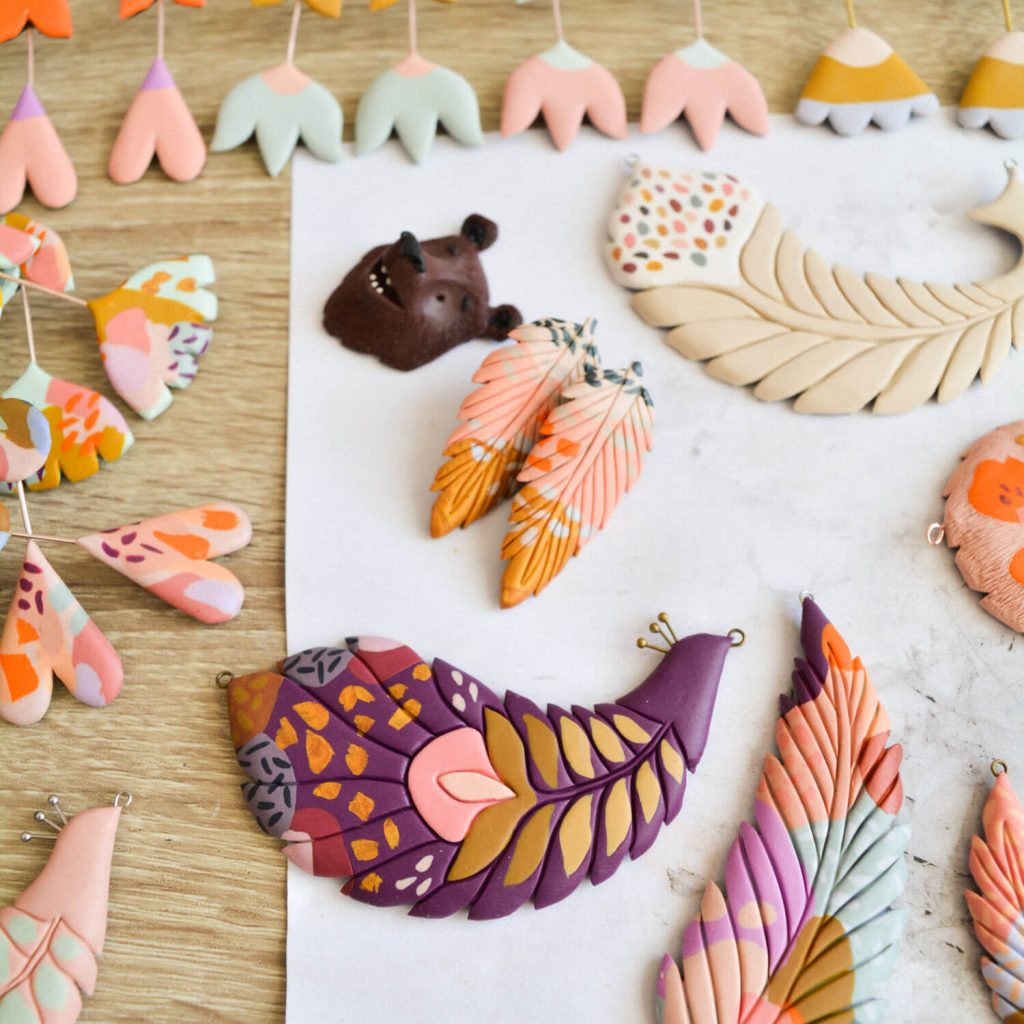 The main point of the collection, as it has always been with my claynimals and other clayations, is this: Each and every one of them is a piece of its own. No molds this fall (or any season for that matter)!
And speaking of not using molds, I've endeavored to challenge myself into reaching new levels of perfectionism by making simply and smoothly-shaped earrings in forms of leaves and tulips that should confuse you about whether or not I've switched to automation and at the same time reassure you that it's still my ten fingers who are behind these pieces. I'm aiming at gentle pastel colours and simple, organic shapes to help you express your more delicate side. #simpleButComplicated
And just when I thought I've burdened myself enough as it is, that nagging voice that OCD people often have in their heads suddenly decided that it's a great idea that I make some more jewelry. That's why Borra the Bear brooch is before you. This Bear knows that the coolest beasts are always a bit late for the party.
So now that the first announcement has been made – make sure you get on time for this Autumn Singing Orchestra! Book the date: 19th October 20:00h (8PM CEST) – get ready to party and choose wisely your new Marinush dance partner 🙂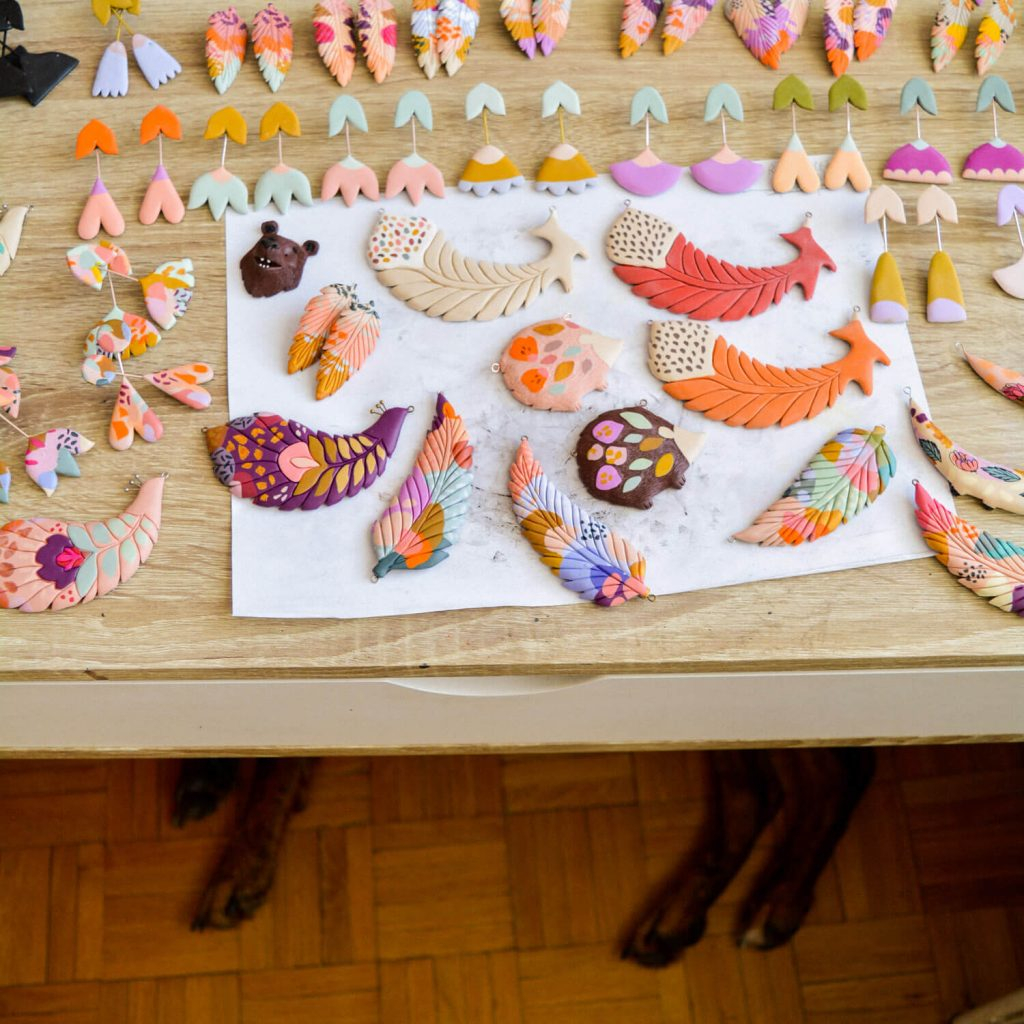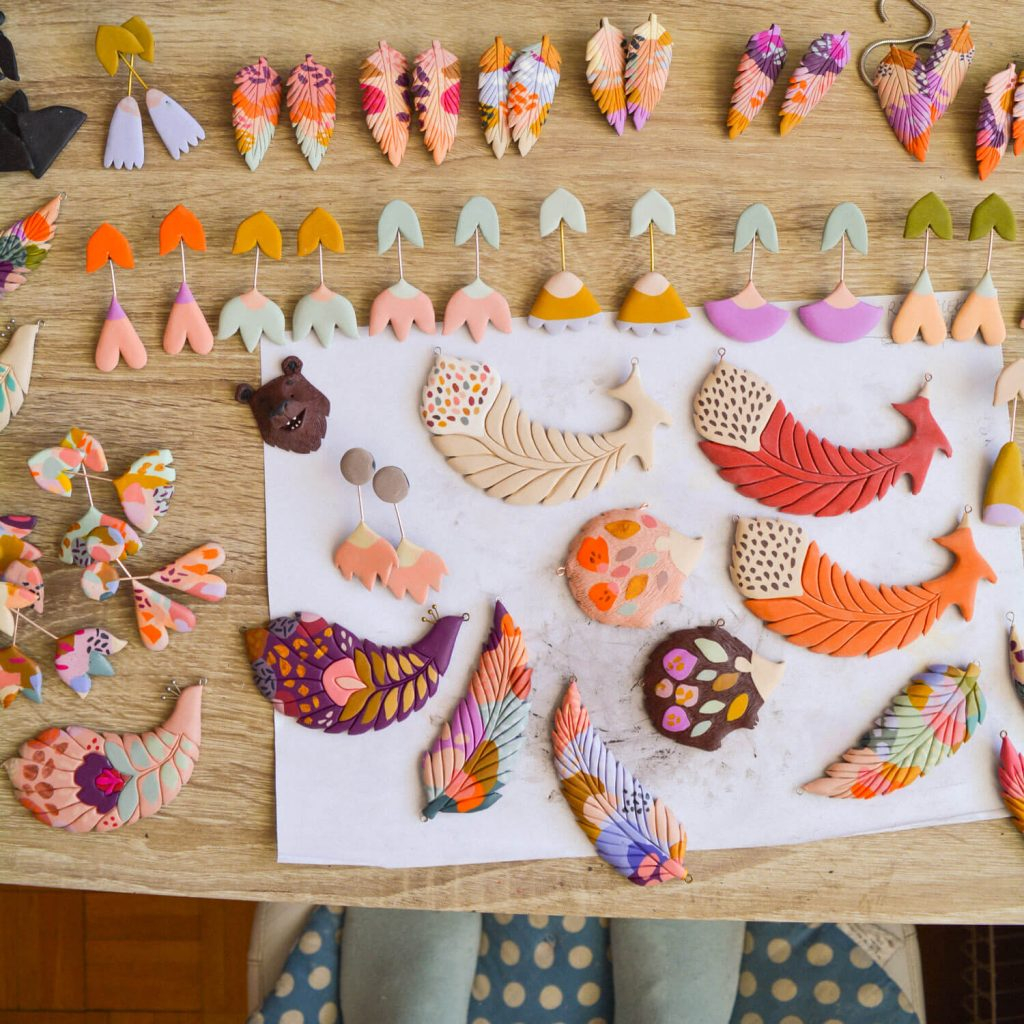 This Friday! 19th of October at 8PM *CEST
Bye for now from my noisy little studio and see ya real SOON! We're super excited 🙂